At the beginning of each season, it's important to do a visual inspection of your life vest.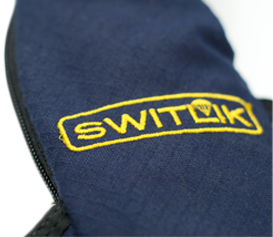 On your X-Back life vest, the exterior cover is constructed from a blended Nomex®/Kevlar® Rip-stop weave fabric. The material is extremely soft and comfortable to wear, and is breathable to reduce thermal burden with better venting properties. The Kevlar component provides excellent durability, while the Nomex gives you the in-cockpit fire protection you want.
To preform at its best, the vest needs to be at its vest. You should check the cover for any rips, tears or holes and that all zippers and hardware are working properly. Any stains should be cleaned immediately. The Nomex cover can be cleaned with a mild detergent. Using warm soapy water, soil and stains can be removed using a soft rag or soft bristle brush. Rinse with clean water and hang to dry. Dry completely before storing. Plastic or metal parts can be wiped clean with a cloth or compressed air.
If necessary, the life preserver can be cleaned in the same manner, using warm soapy water and a rag, rinsing with clean water and hanging to dry.
With proper care and servicing, your life jacket can last for many years.
---
Related Posts
Life Vest Maintenance
Spring clean your life vest
What do you actually need in an aviation life vest?